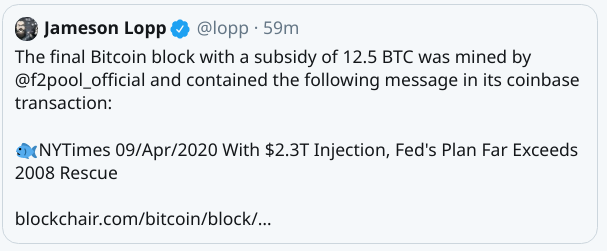 What a crazy time to be alive:
Covid madness
BTC halving today
Record unemployment, record zombie companies .. and hey the stock market is up
Paul Tudor buys BTC :-); a gold billionaire thinks Bitcoin will go up many times
Educate yourself, before it is too late; learn about finance. It determines your life. It's not too late.
Bitcoin Halving of 2020 - The Epic Anniversary